What is Night to Shine?
Oak Hill Baptist Church is excited to be an official host church for this year's Night to Shine, sponsored by the Tim Tebow Foundation. Night to Shine, is an unforgettable prom night experience, centered on God's love, for people with special needs ages 14 and older, sponsored by the Tim Tebow Foundation, hosted by local churches within the community. This event is 100% free for our honored guests and will be at the Center for Rural Development.
"Night to Shine is a night where people get to understand their worth…that God loves them and that God has an amazing plan for their life," Tebow said. "It's incredible to see people from all corners of the world coming together through Night to Shine to celebrate the love that God has for all of us!"
Night to Shine is a night for the churches to shine, the volunteers to shine, our honored guests to shine, and most importantly, God to shine!
For more information, please contact our Night to Shine Coordinator, Matt Fackler, by email at nighttoshinesomerset@gmail.com or call the church office at 606.679.8496
Pre-registration is required and a specific arrival time will be scheduled for each Honored Guest to arrive at the prom.
Honored guests at Night to Shine must be 14 years old or older at the time of the event. Each honored guest must be registered to attend Night to Shine 2023.
FAQs for guests:
Who is invited to be a guest at Night to Shine?
Any person with a physical, cognitive, or developmental disability who is age 14 and up.
How much does it cost for a guest to attend Night to Shine?
Night to Shine is free for all guests and their parents!
Is there a cut off date for guest registration?
All guest registrations are due by January 31, 2023. Space is limited, so register early to secure your spot! Walk-in registration will NOT be available for the 2023 event.
What is the dress code of the event?
We encourage all guests and volunteers to dress up to their desired level of formality! Have fun dressing up or be comfortable, you decide!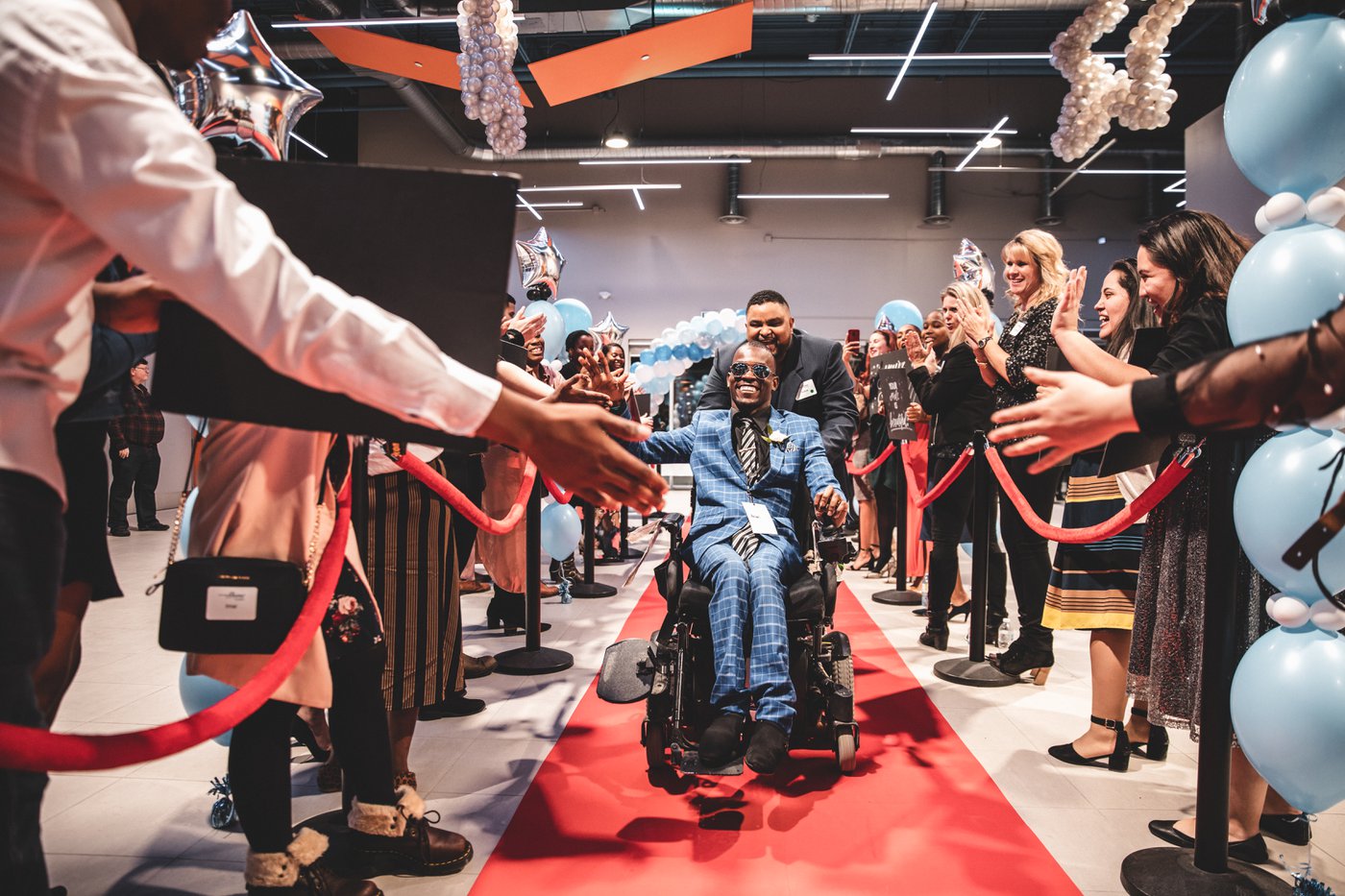 How can I help?
business sponsorships
Local Business support is always welcome by providing the monetary and in-kind support needed to host this event. If you would like to be contacted about becoming a Night to Shine prom local supporter, please register online by clicking the button below and a volunteer will contact you.
For more information, please contact our Night to Shine staff at nighttoshinesomerset@gmail.com
SEND US A MESSAGE